Frank Vincent DuMond Impressionist Painting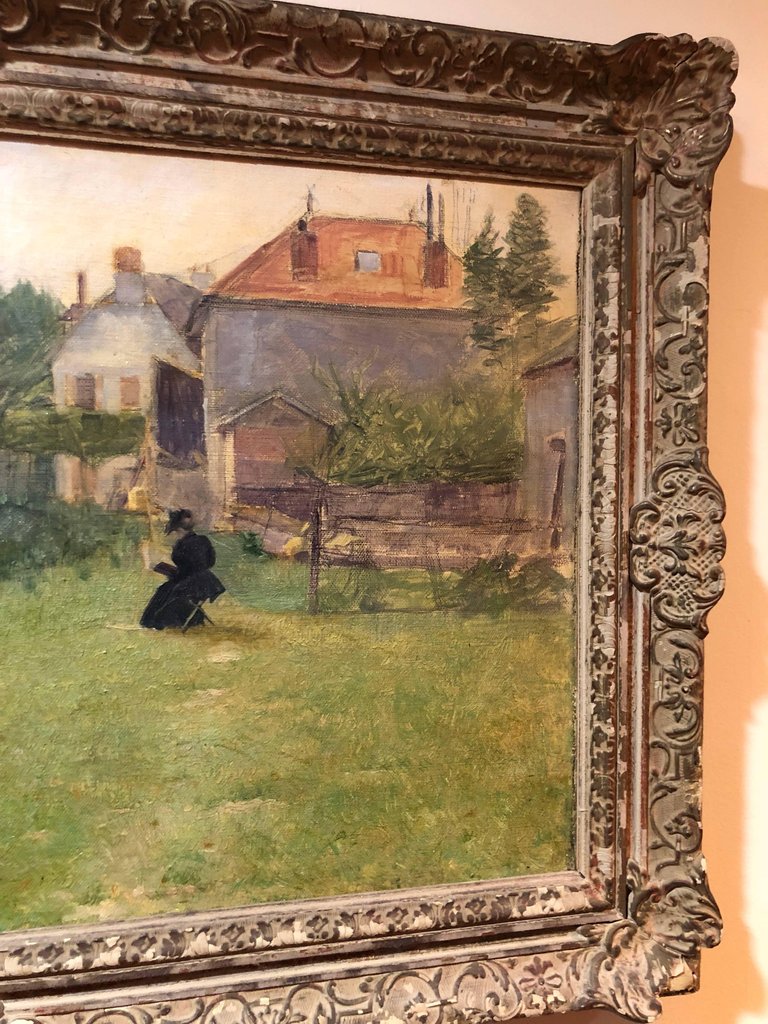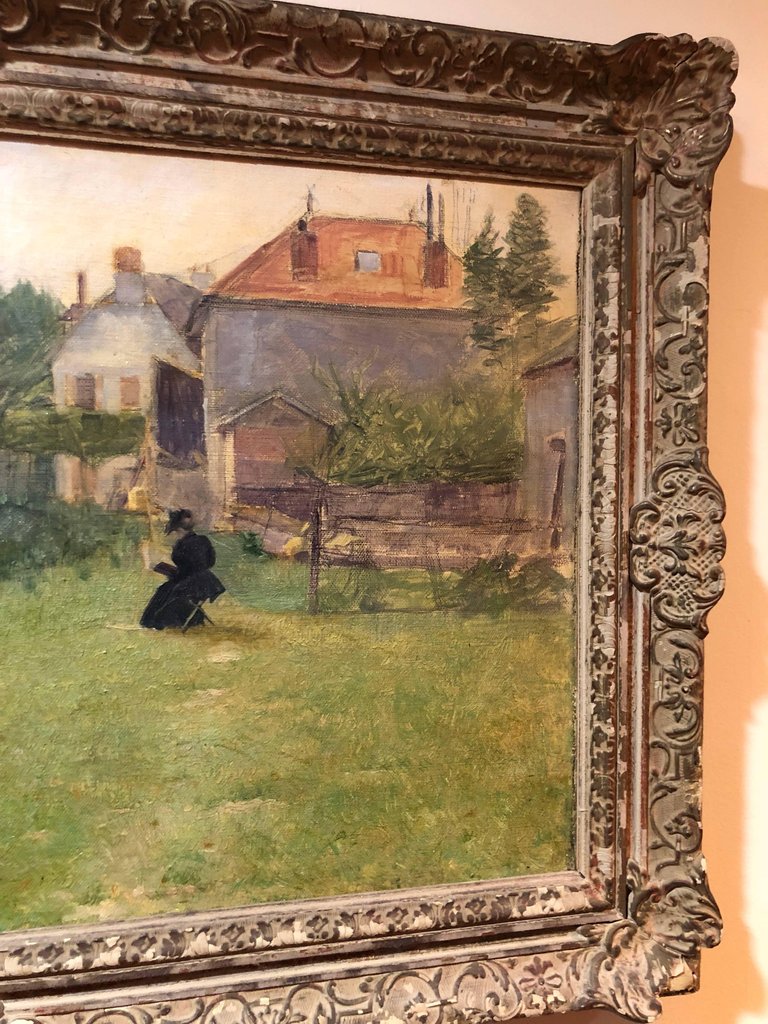 Frank Vincent DuMond Impressionist Painting
Frank Vincent DuMond painting. Bucolic setting of a woman in a pastoral scene by a river. She is seated reading and dressed in an Edwardian, early 20th century clothing. Signed lower left. "To My Friend Mr.Kempshall, Thanks DuMond".
Frank Vincent DuMond was one of the most influential teacher-painters in 20th century America. He was an illustrator and American Impressionist painter of portraits and landscapes, and a prominent teacher who instructed thousands of art students throughout a career spanning over fifty years.
In a teaching career spanning more than fifty years, DuMond taught thousands of artists at the art students league. His students included Norman Rockwell, Georgia O'Keeffe, John Marin, Frank J. Reilly,Charles Webster Hawthorne,Frank Herbert Mason,Ogden Pleissner, Kenneth Hayes Miller, Louis Bouché, Eugene Speicher,Helen Winslow Durkee, Arthur Maynard and Rosina Cox Boardman.
DuMond developed a Prismatic Palette, used especially for landscapes. His students were taught to see a progression of prismatic light in pre-mixed paints placed in a tonal progression flowing from yellow to violet on the warm side and from yellow to green to blue green to violet on the cool side. A student quoted DuMond, "Silently glowing over this whole landscape is a rainbow. You must learn to see it. It is there always." Variations of the Prismatic Palette are still used by many artists and teachers and by schools, including the Ridgewood Art Institute in New Jersey.
DuMond was a member of the Old Lyme Art Colony in Old Lyme, Connecticut, where he lived in a neighborhood called Grassy Hill. For several years he headed the Art Students League's Lyme Summer School of Art, where he also taught outdoors, as he had in France. After the school moved to Woodstock, NY, DuMond continued to give private classes in Old Lyme. DuMond died in New York City on February 6, 1951, at the age of 85.
CONDITION
Good
CONDITION DETAILS
one chip to corner of frame edge lower right
WEAR
Wear consistent with age and use.
DIMENSIONS
H 26.50 in. x W 17.75 in. x D 2 in.
H 67.31 cm x W 45.09 cm x D 5.08 cm