Asian Inspired Brass and Glass Coffee Table by Karl Springer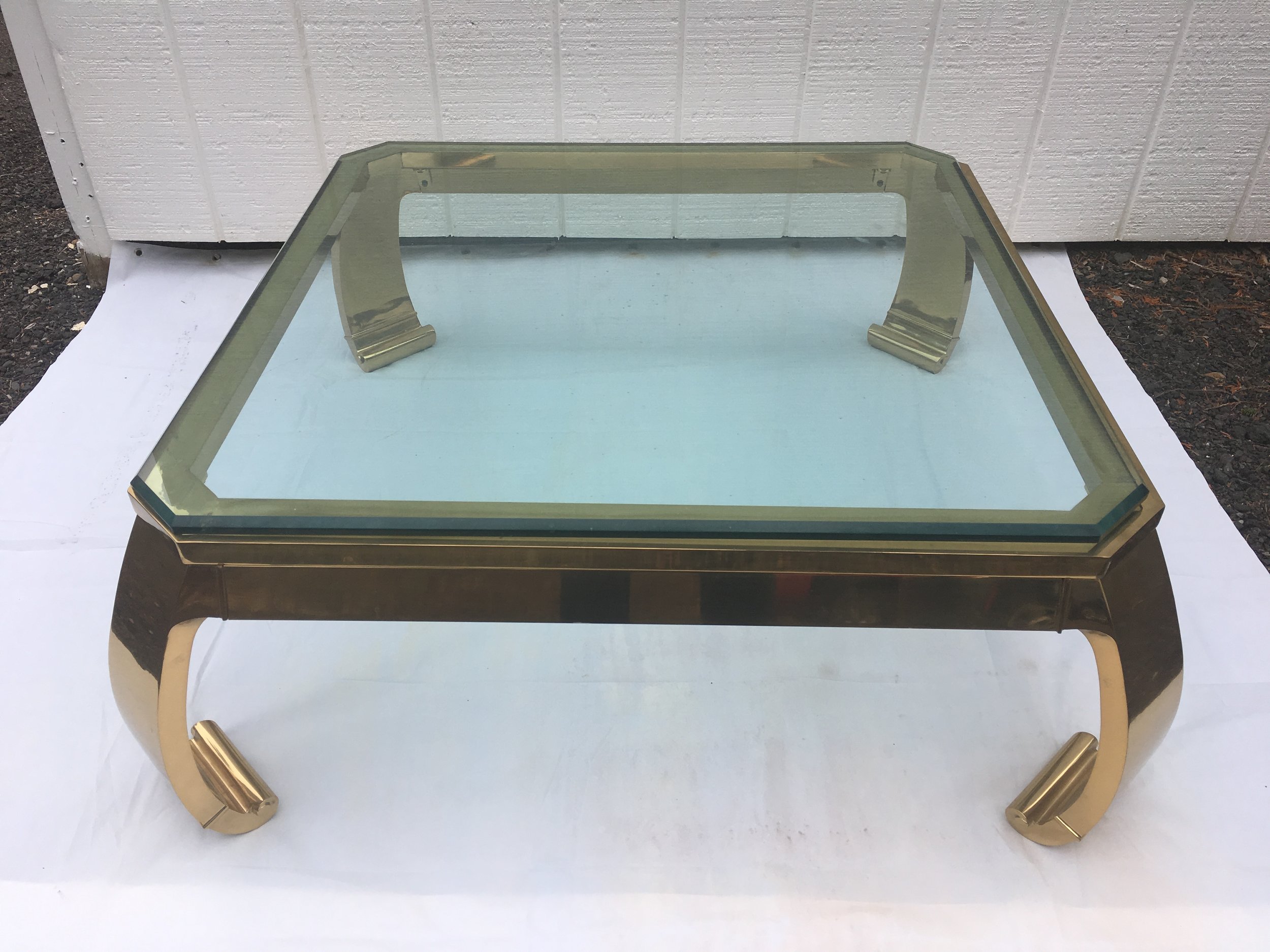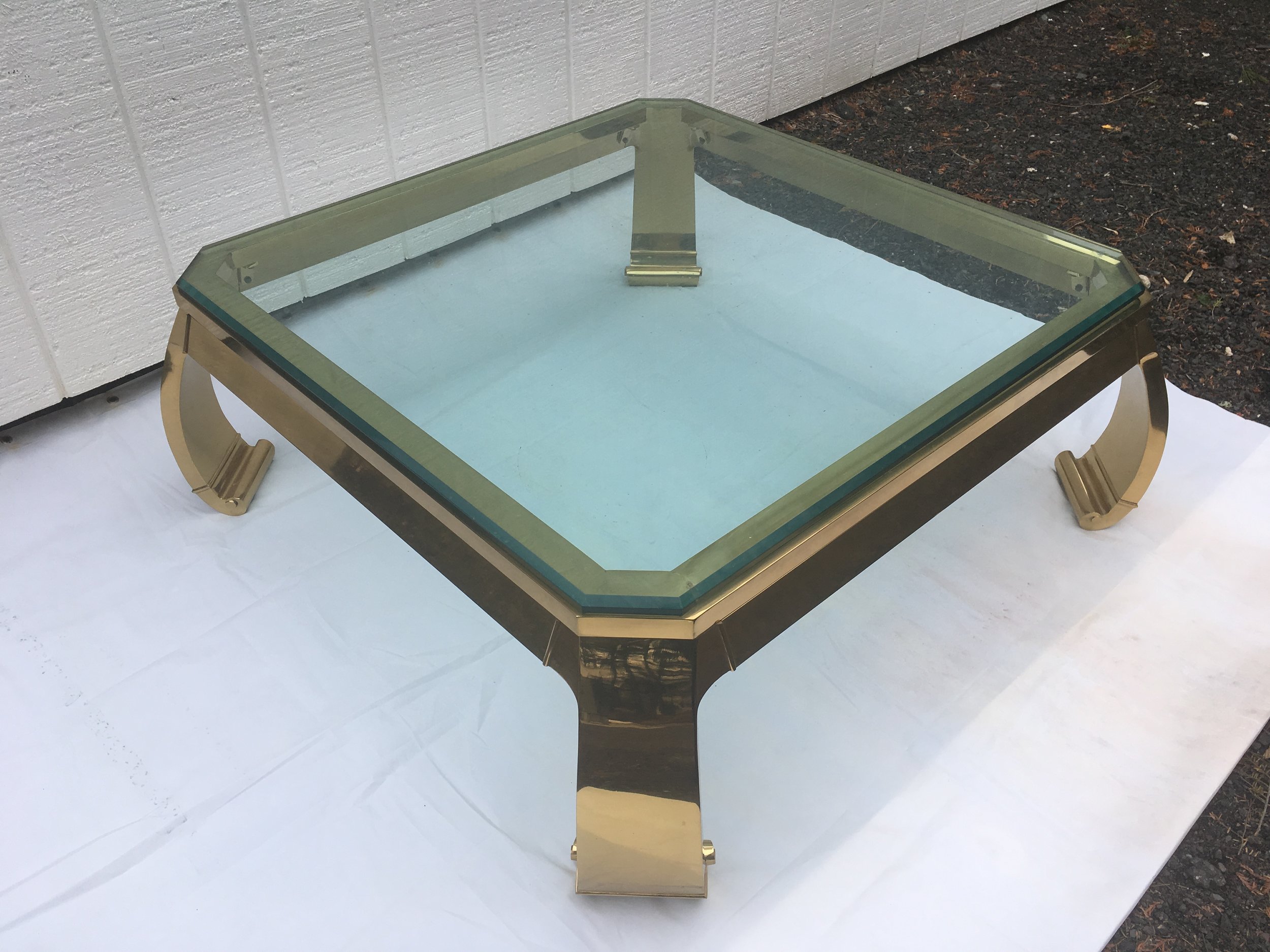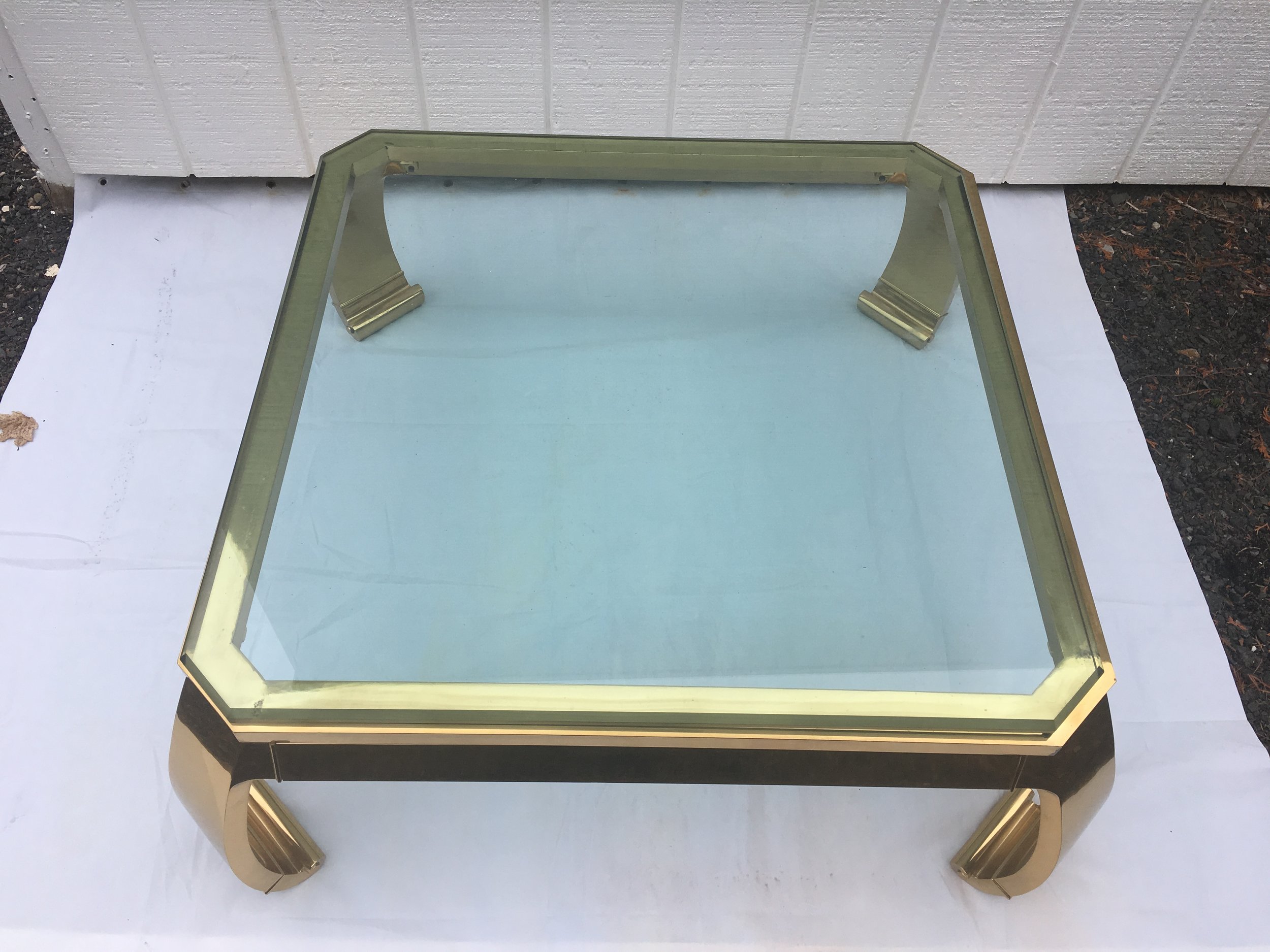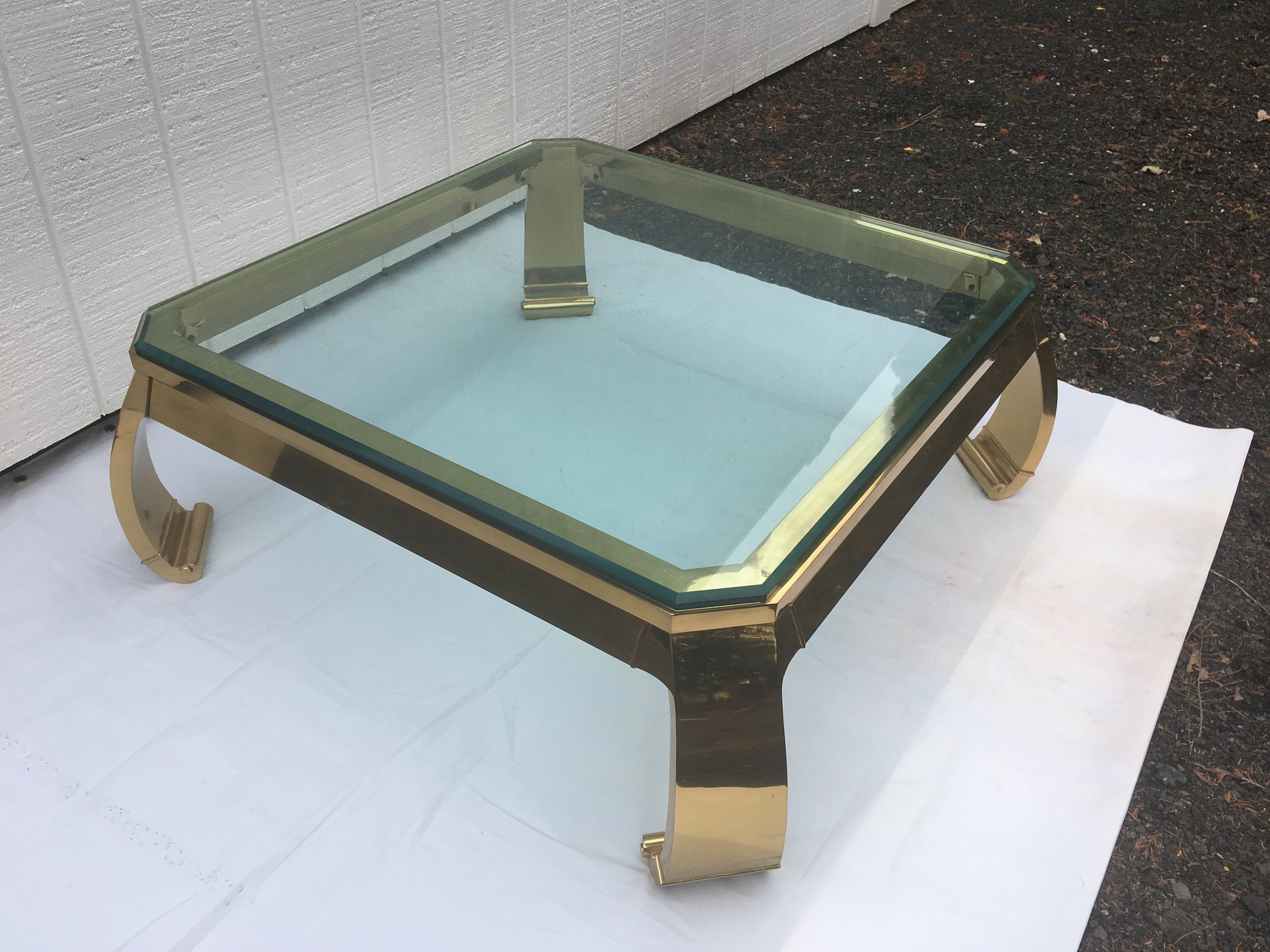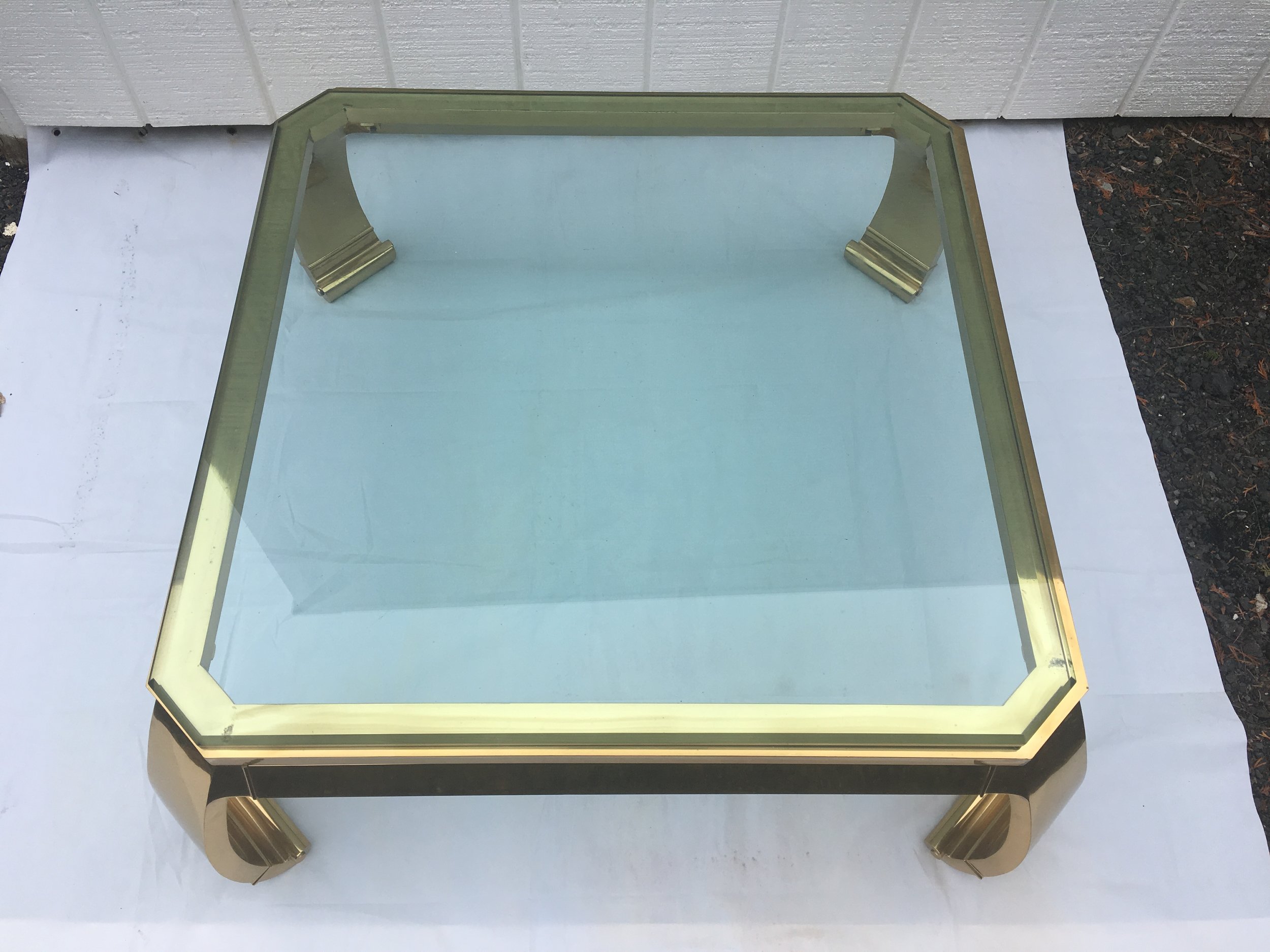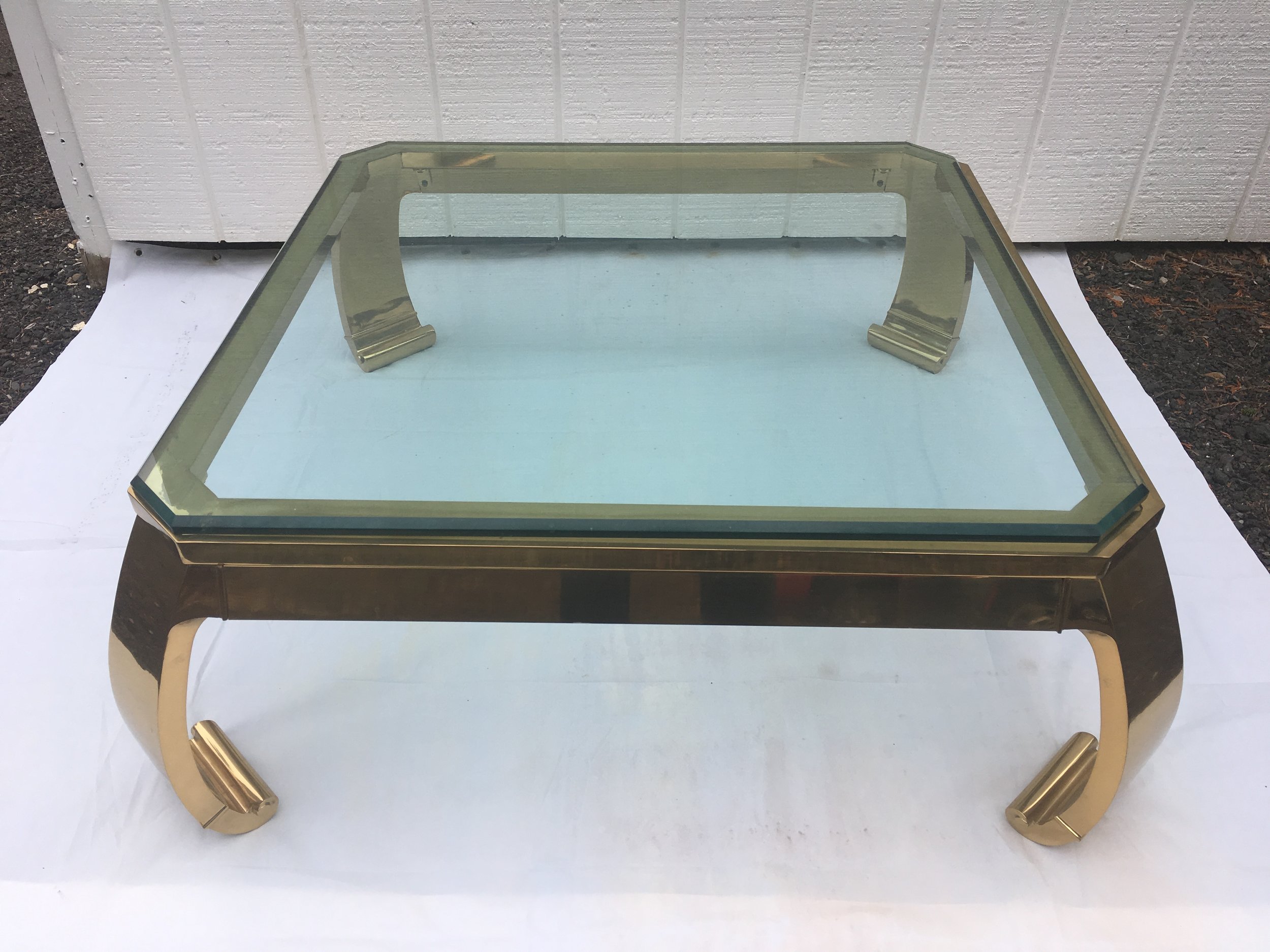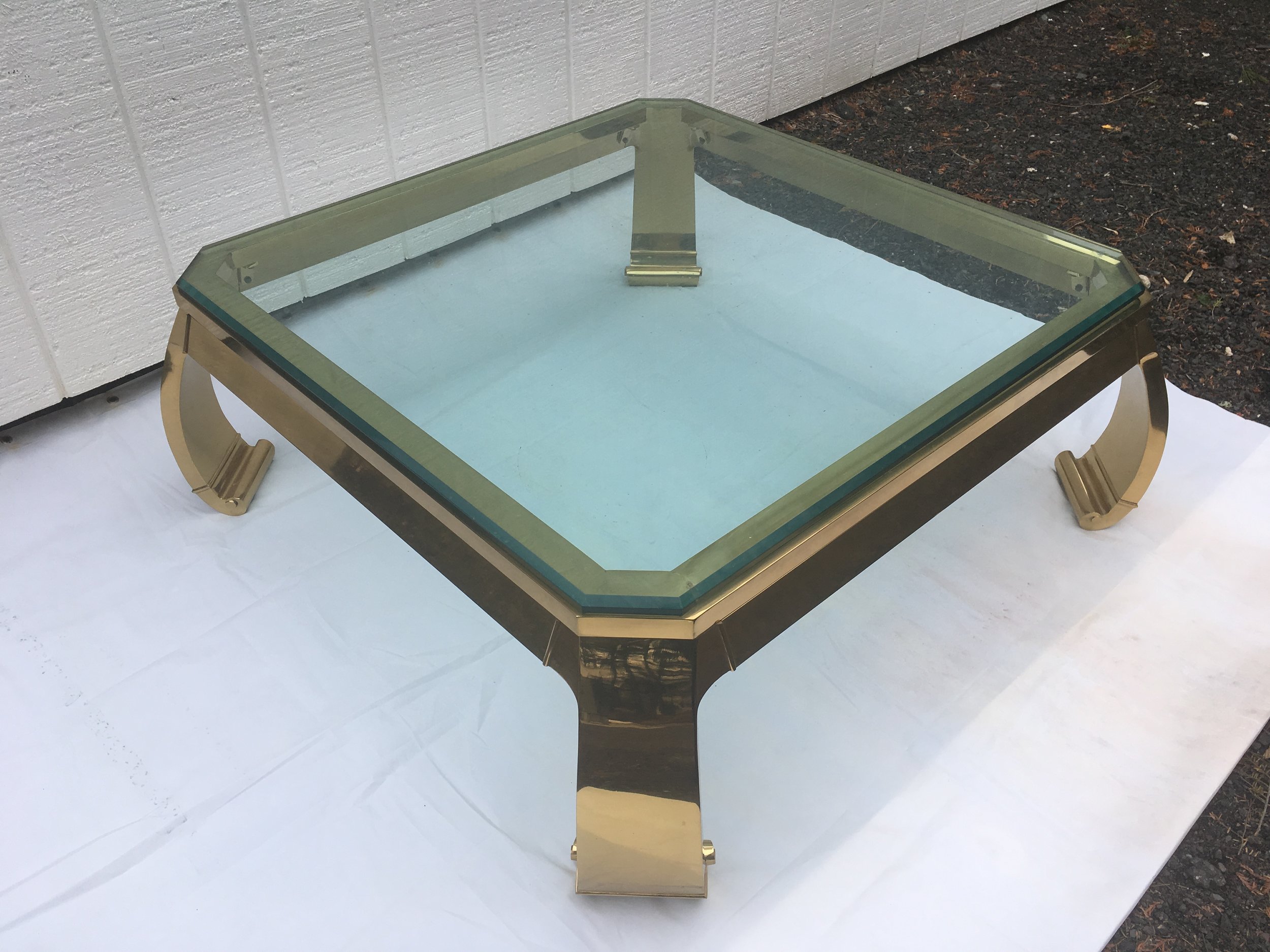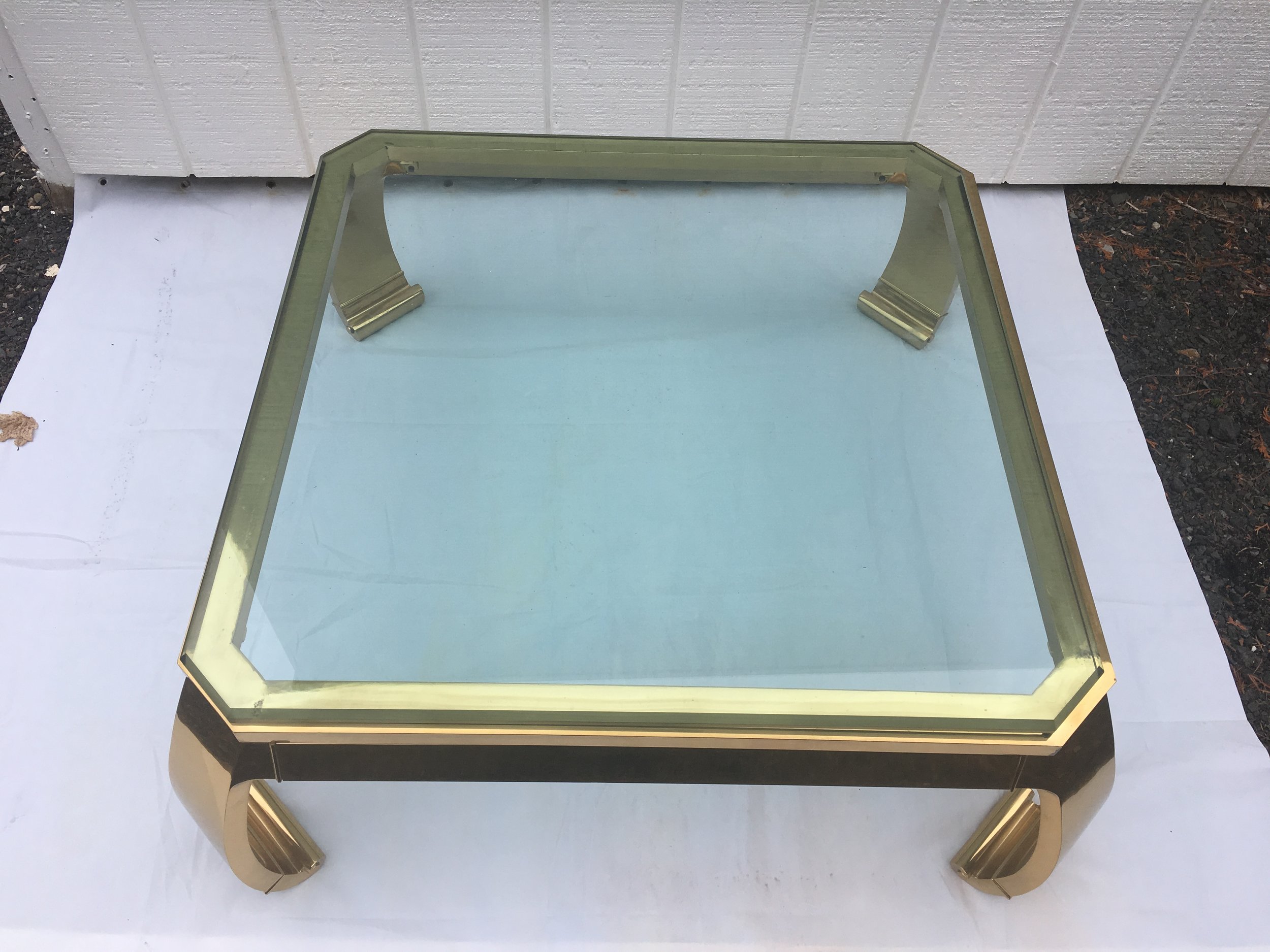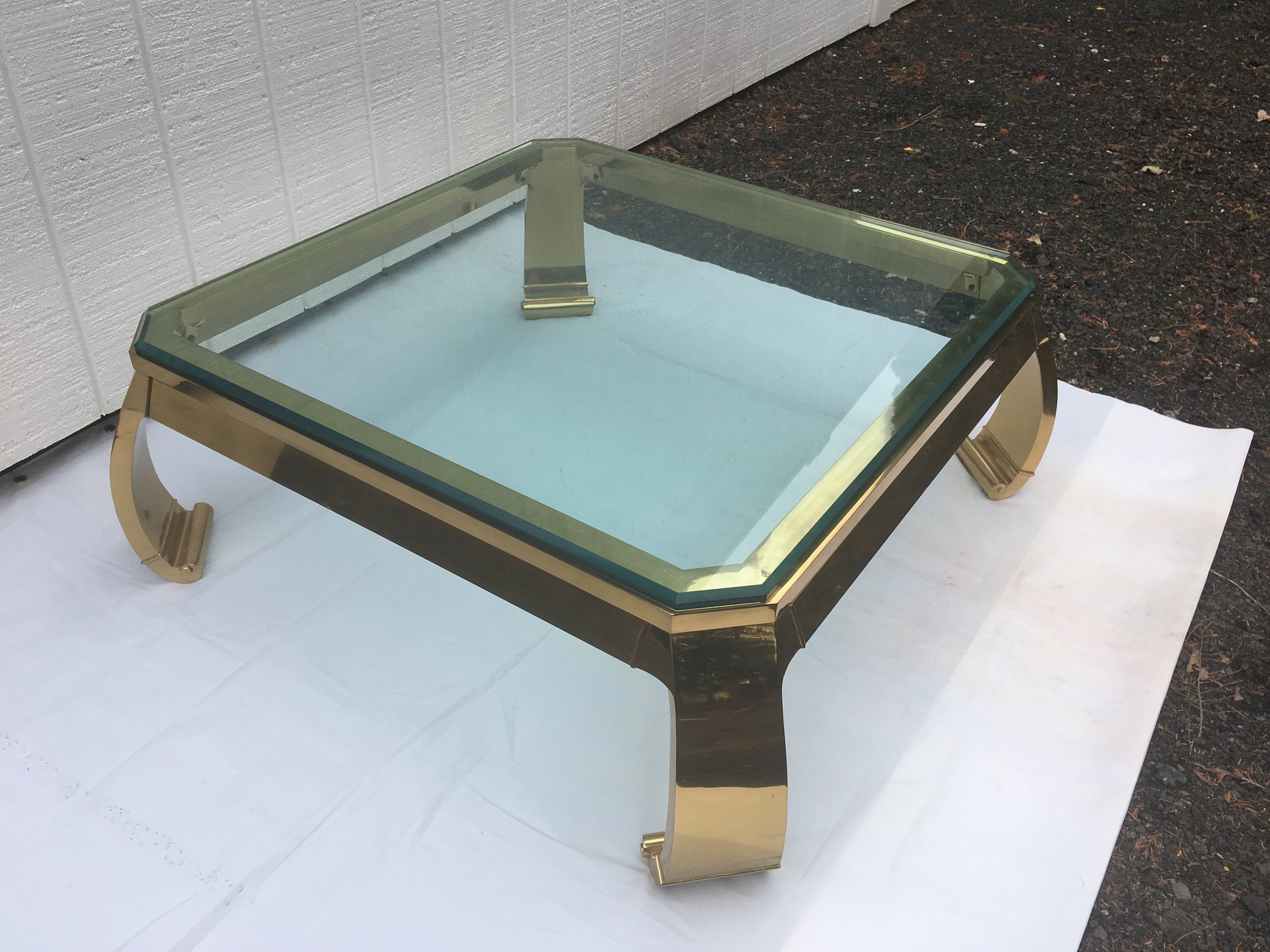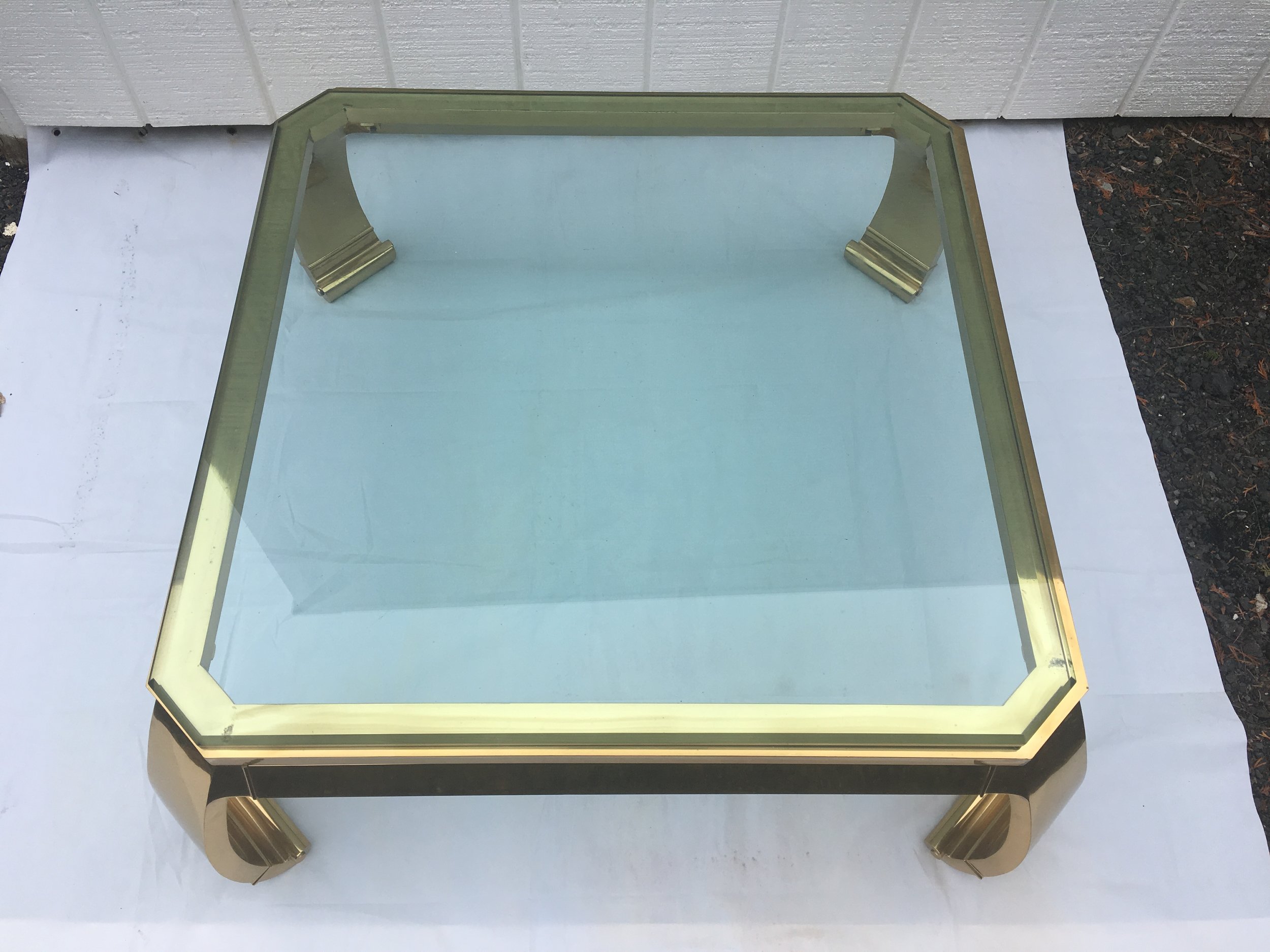 Asian Inspired Brass and Glass Coffee Table by Karl Springer
Asian Inspired Brass and Glass Coffee Table by Karl Springer. This classic beauty is made of solid forged brass. It is the epitome of 1970's sexy chic. The 3/4 inch beveled and chamfered glass top sits on top of the base, unattached. The thick curved Ming style legs on this piece are reminiscent of Mastercraft style.
DATE OF MANUFACTURE 1970-1979. Polished Brass and chamfered, beveled glass. Good condition. Some scratches and wear to glass top.
DIMENSIONS: 15.5 in. H x 37 in.W x 37 in.D . Comes in 2 pieces for shipping.