McGuire Bamboo Side Table Wheat Sheath Base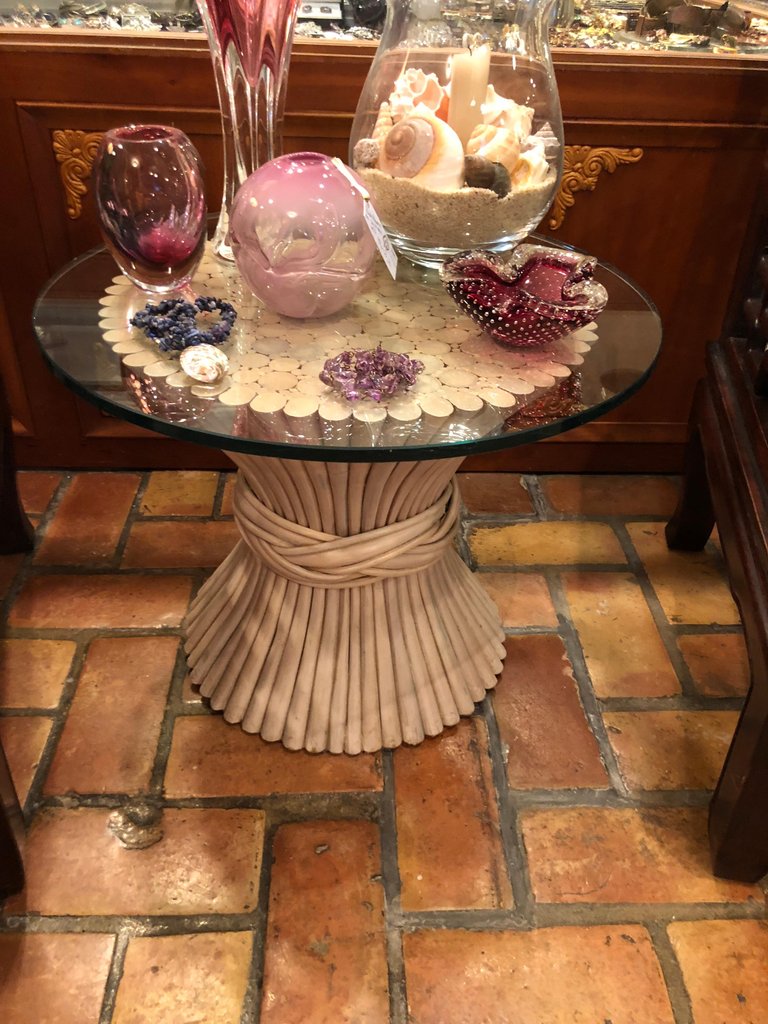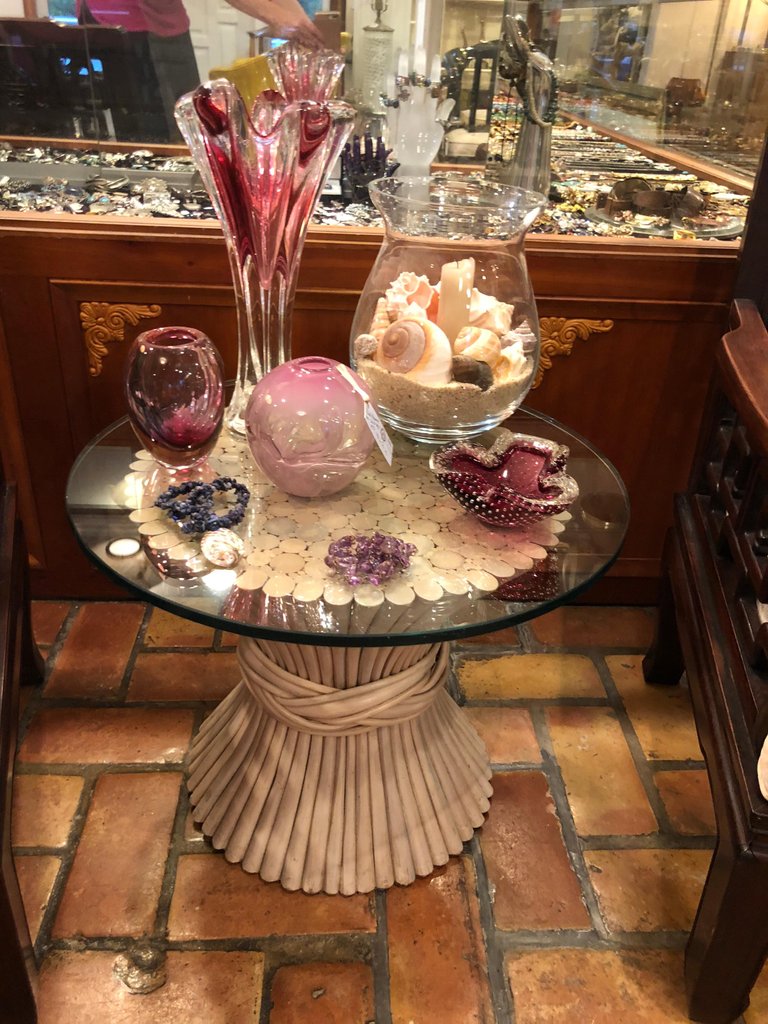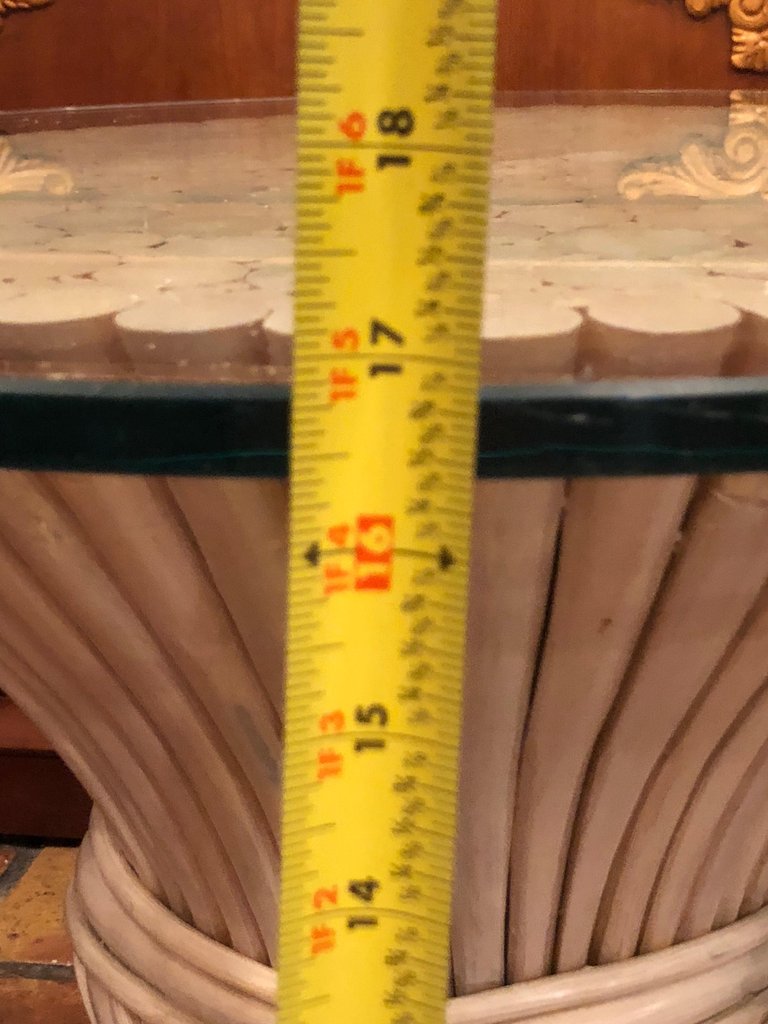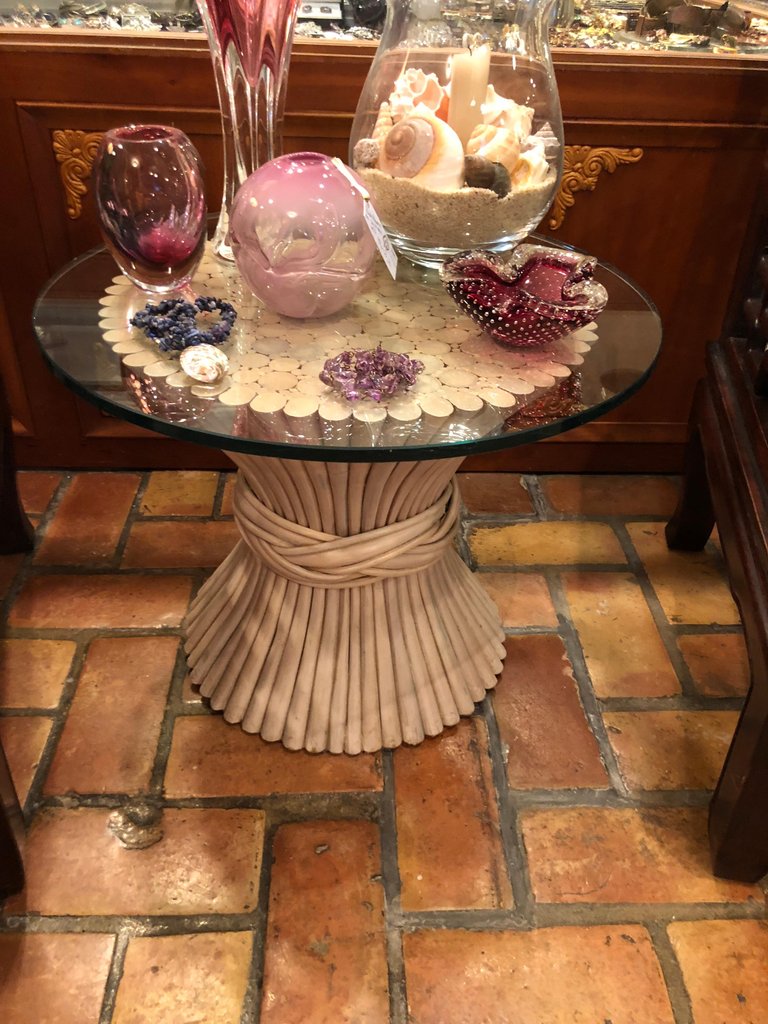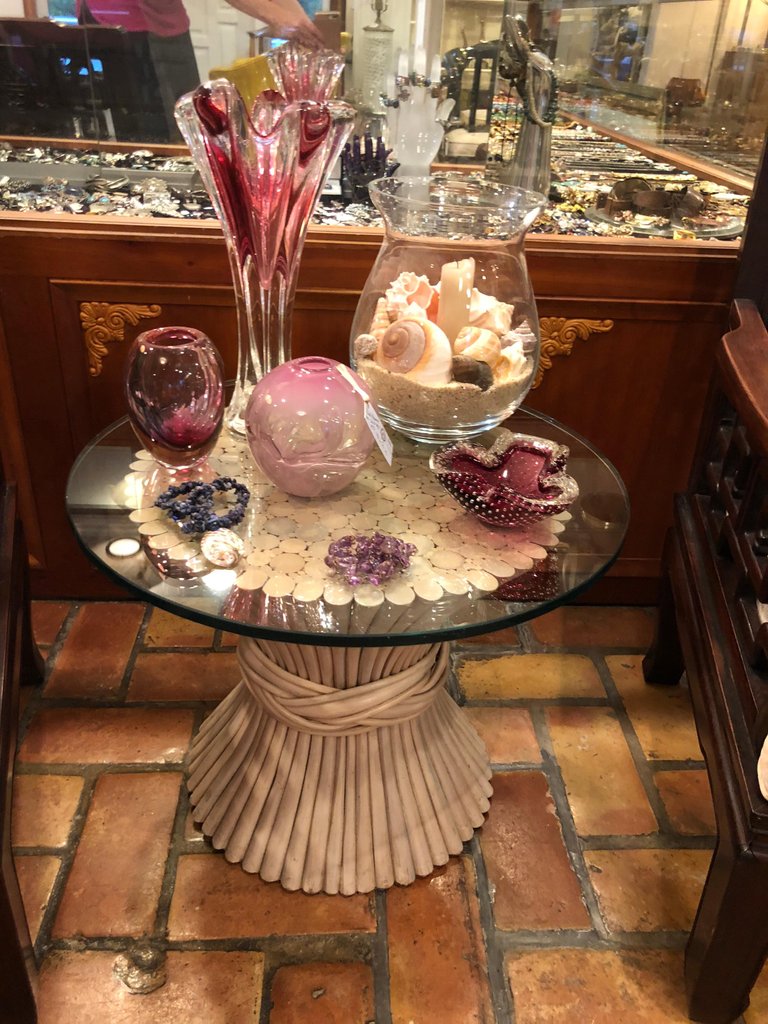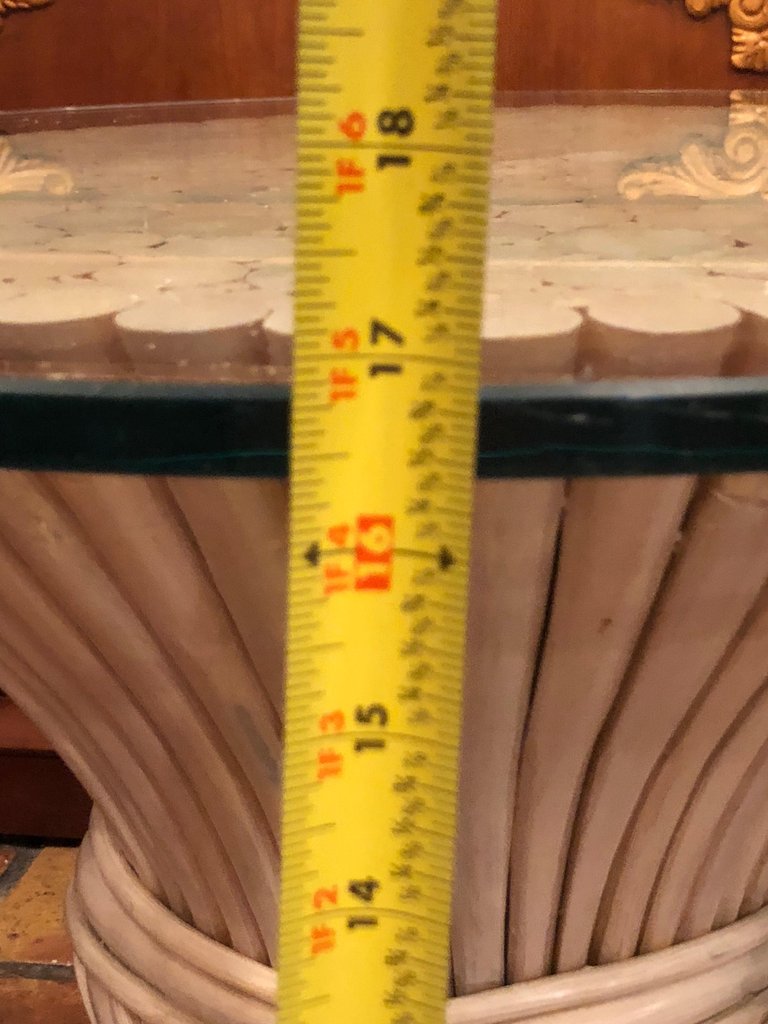 McGuire Bamboo Side Table Wheat Sheath Base
McGuire Bamboo side table wheat sheath base. Nice size side or end table, perfect for in between a pair of chairs. Nice finish and texture. Thick round glass top evenly balance on this channeled bamboo sculptural base.
Light whitewash finish on this beauty which brings it a tropical palm beach feel.
DIMENSIONS
H 17.25 in. x Dm 22.25 in.
H 43.82 cm x Dm 56.52 cm
DIAMETER
22.25 in. (56.52 cm)
CONDITION
Good
CONDITION DETAILS
Base is 12" in diameter at the bottom , floor end. The top end diameter below the glass is 18". Glass is 22.25" diameter. 17.25 height